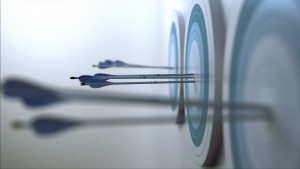 Experience matters.
Over 30 years of experience in business management, marketing communications, information technology, database design, and project management helps us develop website systems that help your business grow. Our dedicated team is committed to service and professionalism every step of the way.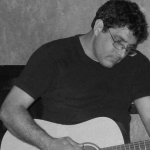 Frank Imburgio – President
IEEE Certified Software Development Professional
As president of Desktop Solutions, Frank is responsible for overseeing the strategic direction of all major projects. He is also designs many of the database architectures that drive our more complex applications. Frank's wide array of programming knowledge is also invaluable in legacy integration projects.
Mr. Imburgio has over 30 years experience in programming and database development. Before founding Desktop Solutions in 1996 he held the position of Senior Database Administrator for Long Island Savings Bank and Assistant Vice President at Dean Witter Financial Services, where he was responsible for designing, developing and supporting custom software.
Frank has extensive knowledge and training in Sybase, Oracle, SQL Server, Data Analysis, C++, Linux, Microsoft platforms, E-Commerce Deployment, PHP, and Object Oriented Design and Analysis. Frank holds a B.S. in Communications (Television/Radio) from Ithaca College.
Frank is also the author of a software package sold at CompUSA, Office Max, Costco, Staples, and Radio Shack. He is an active speaker, appearing at the Long Island Venture Capital Group, Object Expo, and the Borland Programmer's Conference, among others. Frank has also appeared in many publications including The New York Times, LAN Times, PC Week, Long Island Business News, Newsday and numerous television programs. He is currently serving as the IT Chairman for the Long Island Mid-Suffolk Business Alliance (LIMBA).
Mr. Imburgio has been honored with many awards over the years including Huntington Technology Company of the Year, Netscape Gold Awards (Best Product or Service), Ziff-Davis Shareware Awards, Website Awards of Long Island, and Long Island Software awards.
Mr. Imburgio is a Certified Software Development Professional — a specialized program offered by the IEEE. Candidates for the program must have 7,000 hours in software development experience and must complete a vigorous certification exam. The IEEE is the world's leading membership organization for computer professionals.
Frank is also a father of two, active with his local Little League, and is an accomplished musician.

Lynellen Nielsen – Vice President, Business Strategies
Lyn is responsible for all phases of account planning and management at Desktop, including strategic planning, e-business, e-marketing, and new business generation.
Lyn was formerly Vice President of Account Planning and Interactive Development at EGC Group, one of Long Island's largest advertising and marketing firms, with $45 million dollars in annual revenues. Ms. Nielsen's responsibilities at EGC included strategic planning for all of EGC's major accounts, as well as brand development, account service, new business generation, agency operations, and financial management. She was also the director of EGC's web marketing division, EGC Interactive.
Prior to joining EGC, Ms. Nielsen was a partner for 14 years in the marketing communications firm of Friedman, Ellis, Nielsen & Rogan, an agency with annual billings of $14.3 million. Her responsibilities there included brand strategy, account supervision, operations, and financial management.
Ms. Nielsen holds an A.A.S. in Graphic Design and a B.S. in Marketing from Ferris State University. During her 20-year career, Ms. Nielsen has worked with both consumer and business-to-business clients in the communications, education, healthcare, hospitality, manufacturing, high tech, and financial services arenas.
Lyn is currently on the Board of Directors of the Crossways Business Association, functioning as Chairman of the IT Committee. She is also the Chairperson of the LISTnet's Linux in Business, and a member of the HIA's Computer Technology Committee. She is also a member of the Comsewogue School Business Partnership Board, the Long Island Works Coalition Speaker's Bureau, and LIMBA, the Long Island Mid-Suffolk Business Action.
Lynn is also Past President of the Advertising Agency Council of Long Island, an organization comprised of local agency principles. She has previously served on the board of directors of Make-A-Wish of Suffolk County, and has done pro bono work for the American Lung Association of Nassau and Suffolk, The Northport Chorale, and Sweetbriar Nature Center. Ms. Nielsen is also the mother of two.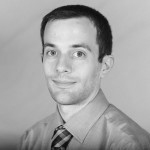 Andrew Natoli – Software Developer
After being introduced to the internet at a young age, Andrew developed a passion for building websites and custom web-based software. Before joining Desktop Solutions in 2012, Andrew was featured in Newsday as the web developer for an online radio station he helped build and also worked for a local FM station. He continues his enjoyment of mass media production by offering his technical skills on various side projects.
Andrew graduated from Suffolk County Community College in 2012 with a degree in Radio & Television Production. There he was the winner of the "Battle of the Brains" programming competition for which he designed and developed a web application. He is continuing his education in the Computer Science program at Stony Brook University.

Nancy Savello – Accounting Manager
Ms. Savello is responsible for accounting and financial management. She worked for Desktop Solutions since the year 2000, and has held this position since March, 2002. Ms. Savello came to Desktop Solutions from The Dime Savings Bank.
Ms. Savello holds a bachelors degree in Biological Sciences, and has worked at Nassau County Medical Center, and Alcide Corporation in research laboratory settings.
Ms. Savello is a mother of two, and an active volunteer in the Commack School District, and at the Trinity Episcopal church.